PACS remarkable implementation at Azerbaijan Food Safety Institute's Central Veterinary Laboratory (AFSI-CVL) and Regional Diagnostics Labs
From September 2020, AFSI-CVL has started using PACS system to cover their daily laboratory operations. Right now, PACS implementation process for their subordinated branches – regional diagnostics labs is ongoing and recently implemented Guba Regional Diagnostics Lab has already started entering samples into PACS system.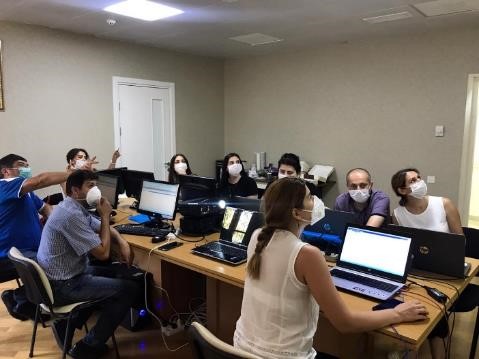 For the implementation of the system, the network installation approach with a central database located at the CVL, was selected (this approach already proved itself during previous system implementation through SDICC PLC and Regional APDs). All entered data will be monitored and controlled by AFSI-CVL Admins. PACS admins from CVL had already participated as trainers during training session delivered at Guba RDL.
The interesting thing here is that all these labs conduct tests not only for animals but also for fish, shrimps, honey and other types of meals. At the same time different meals are being tested also for COVID-19 beyond with other diseases. All this information is being entered into PACS. The samples are being labelled with the configured labels with provided QR-code.
Properly configured via Report Designer tool – Test results report is printed directly from PACS from Combined reports.
Besides that, AFSI-CVL Lab also uses PACS Search Engine to export monthly data to analyse it using PivotGrid in Excel.