Do you know that you can schedule Subculturing operations and view all scheduled Subculturing operations using Calendar view?
If you want to manage all you Subculturing operations and review the upcoming ones, you can use opportunity to schedule Subculturing operations in PACS. For this purpose, you need to go to Operations->Subculturing-> New and set as a Start Date the day when you're planning to perform subculturing.


After this you can easily review all upcoming subculturing operations from the Subculturing Calendar just by clicking on the Calendar button.
You can change the view of the Calendar using context menu via right-click.

Or you can open the upcoming operation to see its details by double-clicking on the record in the calendar.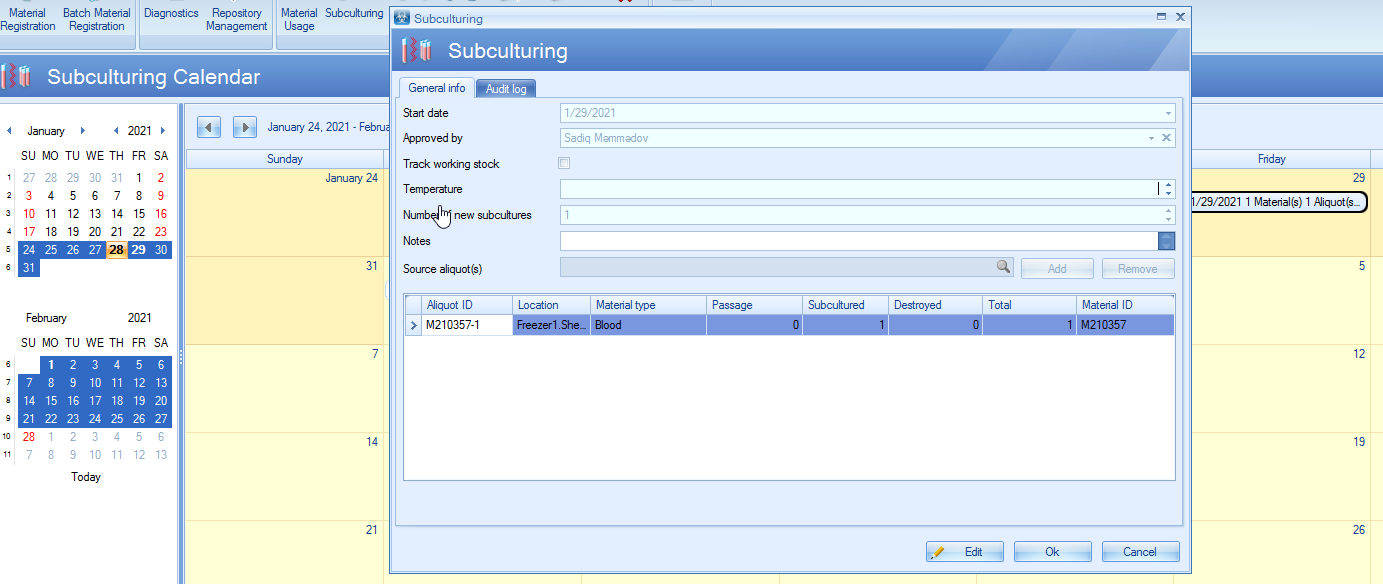 Each time when you log in to the system you will see notifications about upcoming subculturing operations.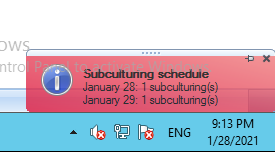 By clicking on notifications, you will be forwarded to Subculturing list.

To change settings of notifications for subculturing, you can use System->Preferences->Global Settings.